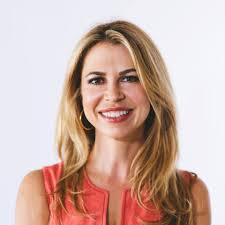 Christine is an author, speaker, master coach and host of the popular podcast, Over it and On With It in which she coaches callers live on air, helping them heal their past, change their present, and create a life they desire. I first interviewed Christine in 2017 for the Uplifting Content Summit and then interviewed her again for the Uplifting Content podcast last year. In this she speaks about meeting her boyfriend and how they came to be and they actually recently got married this year.
- Christine's story and why she was always an overachiever
- How she got into personal development, coaching, and speaking
- Her quarter life crisis
- How to embrace your feminine qualities for both men and women
- Trusting your intuition
- How she surrendered to the universe and met her now husband
- Her Personal Mastery Course
Sign up for my weekly(ish) email for all our giveaways and updates here.
Ione Butler