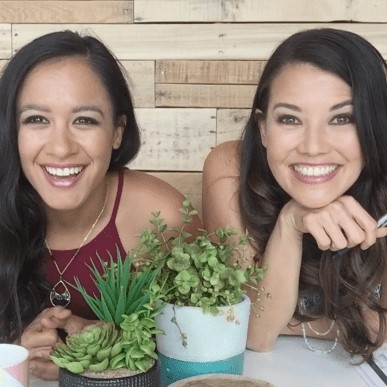 What a fun conversation with Kimi Morton + Pua Pakele and Cabot of Best Life Ever! In this episode I spoke to these personal trainers turned lifestyle and business coaches about how to work smarter not harder, what it means to be a "badass" in business and in life, how create an extraordinary professional partnership and working from the inside out.
If you're an entrepreneur who wants to get some time back, if you have a 9 to 5 and want to find more enjoyment in your job or for anyone feeling overwhelemed with all the things you need to get done, listen to this. It's full of fantastic advice and tips on how to create the life you desire.
Enter to win a 60-Minute Breakthrough Call For Your Best Life Ever With Kimi And Pua here >>> https://bit.ly/2swC9x7
To learn more about Kimi and Pua go to http://bestlifeever.buzz/
Sign up to my occasionsal email update. It is the only way you can stay informed about our latest giveaways, FB lives and uplifting content here.
With love Ione Butler
These episodes are live on the Uplifting Content Facebook page every Tuesday and Thursday at 10am PST so if you want to be part of  the conversation be sure to join us during the Facebook live to share your thoughts and questions.
Subscribe for the latest episodes and if you enjoy this podcast, please leave a review on itunes, it really helps the podcast reach more listeners. Send a screen shot of your review to info@upliftingcontent.com and we send you a gift to say thank you.
Sign up for my weekly(ish) email for all our giveaways and updates --- http://bit.ly/2r3F8P7
Ione Butler
Uplifting Content
Best Life Ever
Kimi Morton