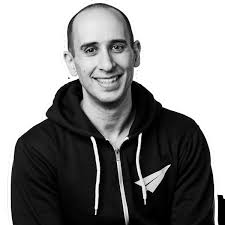 Evan believes in entrepreneurs. At 19, he built then sold a biotech software company. At 22, he was a venture capitalist helping raise $500k to $15mil. He now runs the biggest YouTube channel for entrepreneurs with 1.8M+ subscribers, wrote 4 books & speaks globally. He wants to solve the world's biggest problem, unleashing your untapped potential. 
Topics:
- His story and how he became an entrepreneur from an early age
- Why 10 year goals fail
-Ways to start believing in yourself
- Taking action on your ideas
- His "Damn the Doritos" concept and more
Enter to WIN his book, Your One Word: The Powerful Secret to Creating a Business and LIfe That Matter here.
Sign up for my weekly(ish) email for all our giveaways and updates here.
Ione Butler
Evan Carmichael