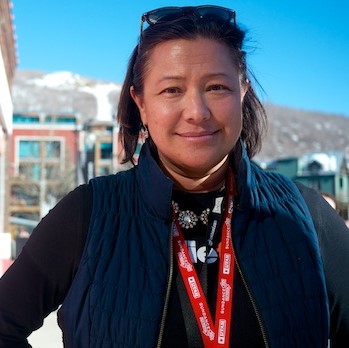 Scilla Andreen is an award-winning producer and CEO & founder of IndieFlix, a global, streaming and screening service that focuses on content for a purpose. She's Included in Variety's Women's Impact Report as an Executive making a difference and is a popular speaker at Sundance, Cannes, CES, SXSW and Women in Film.
Scilla is also the Founder of IndieFlix Foundation, Director of the movie LIKE, a Producer of Angst, Screenagers, and Empowerment Project and is currently filming The Upstanders. Scilla is on a mission to change the world with film.
In this episode we spoke about:
Her platform "IndieFlix" and how it came about.

Building IndieFlix at the same time as NetFlix.

How she shifted from chasing the green to chasing quality in her work.

How and why IndieFlix became Content with a Purpose.

The power of movie screenings and how they start conversations.




And so much more.
 Enter to win Enter To Win A Year Subscription To IndieFlix – Content For A Purpose here.
Sign up for my weekly(ish) email for all our giveaways and updates here.
Scilla Andreen
IndieFlix Foundation
Ione Butler